GRN:

GRN is recorded against purchase orders. To know more on how to create purchase orders, refer to the article '
Creating Purchase Orders
'.
You can create GRN using both web and android. In this article, we will discuss on how to use android to create and record items in GRN.

Recording GRNs against approved Purchase Orders in android app:
STEP 1: Click on GRN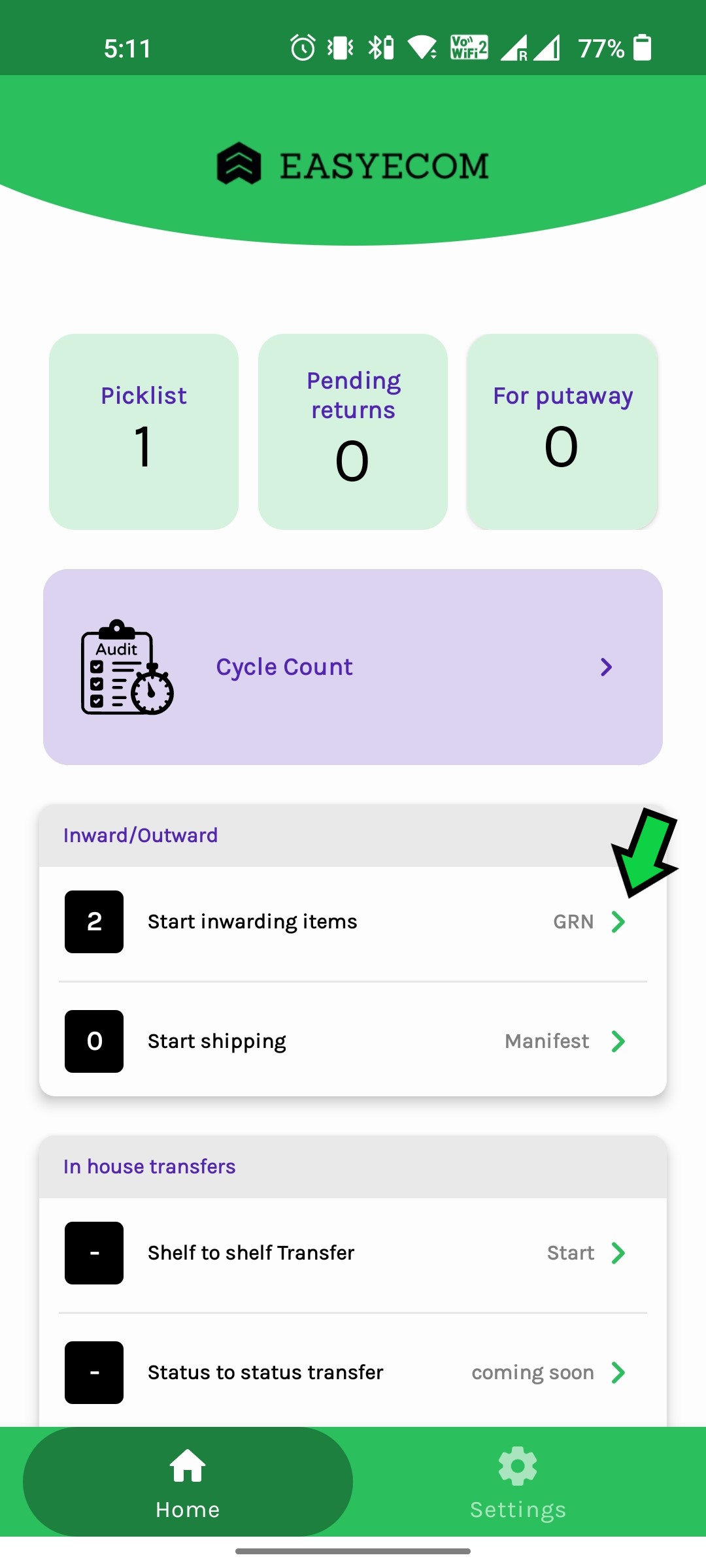 STEP 2: All approved POs are visible in the Purchase Order section.
You can view the total quantity of goods received and pending quantity here for all Purchase Orders.
To view or create GRN against a PO, click on the card
.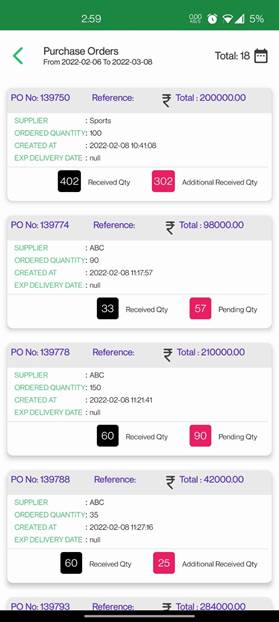 STEP 3: Click on "GO TO GRN" to go to GRN page.
For your reference, you can view the GRNs already recorded against this PO before creating a new GRN.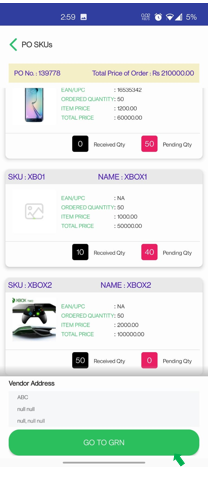 Existing GRNs: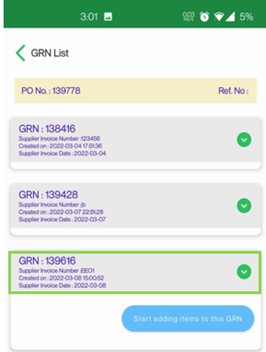 STEP 4:
Click on "New GRN" and enter Supplier
Invoice ID and date.
You can now add
inventory items to
the new GRN
created.
Note: If required you can also add inventory items to existing GRNs.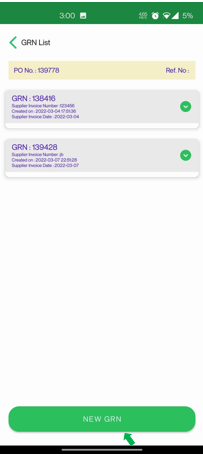 STEP 5: You can now either scan the product's barcode/EAN or enter the SKU code.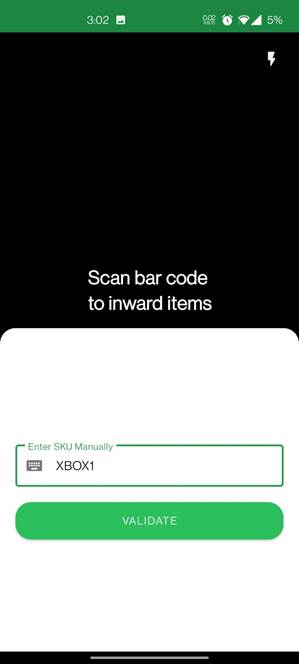 STEP 6: Record the total units received that meet your quality standards as "Good Items" and the total units received that don't meet your quality standards as "Bad Items".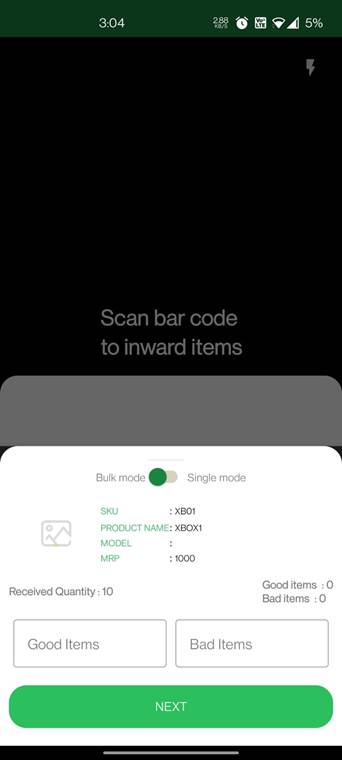 There are two modes:

1. In bulk mode, you can scan one item and enter corresponding quantity in bulk

2. In single mode, you have to scan each item and categorize whether its good or bad
STEP 7: Then record the product price and save GRN.
Note that, in case of expiry sensitive products you need to mandatorily record batch code. You also need to record both m
anufacturing date or expiry date.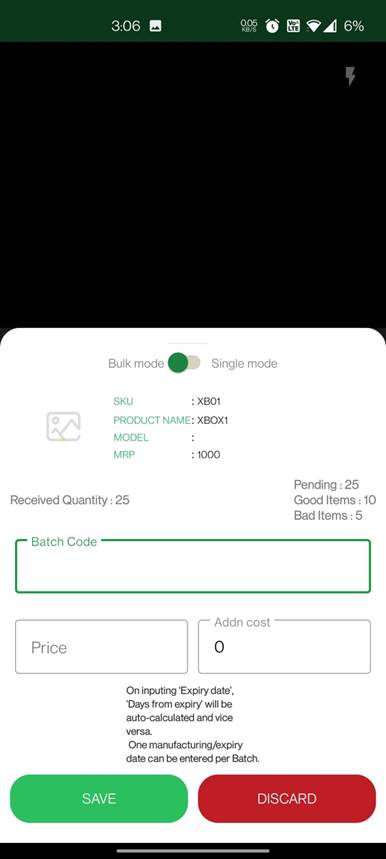 Feature to scan serial in order to generate GRN(Only for clients sending serials with PO)

This feature will work for clients who send their serials with the PO.
Using this feature the client can do GRN of the items received in multiple POs via serial scanning via the android/HHT app.
User scans the serials > system validates the serial > after scanning all the serials, the user will complete the scanning by clicking on the complete button > System analyzes all the scanned serials and creates GRN for those serials against their respective POs. The same is displayed in the app in the list of GRNs inside the PO cards.