Picklist:
You can view a single picklist for all the orders that are assigned to a batch, pick inventory items at your warehouse location and scan it. The app also helps you identify the remaining items that you need to pick to complete order processing.

How to create picklist?

Picklist is automatically created once the order batch is created. To know more on how order batch and picklist is generated, refer to article '
Creating Order Batches and Pick-list
'
How to use picklist function in android app?
STEP 1: In order to scan picklist inventory items, on the app click on "Picklist"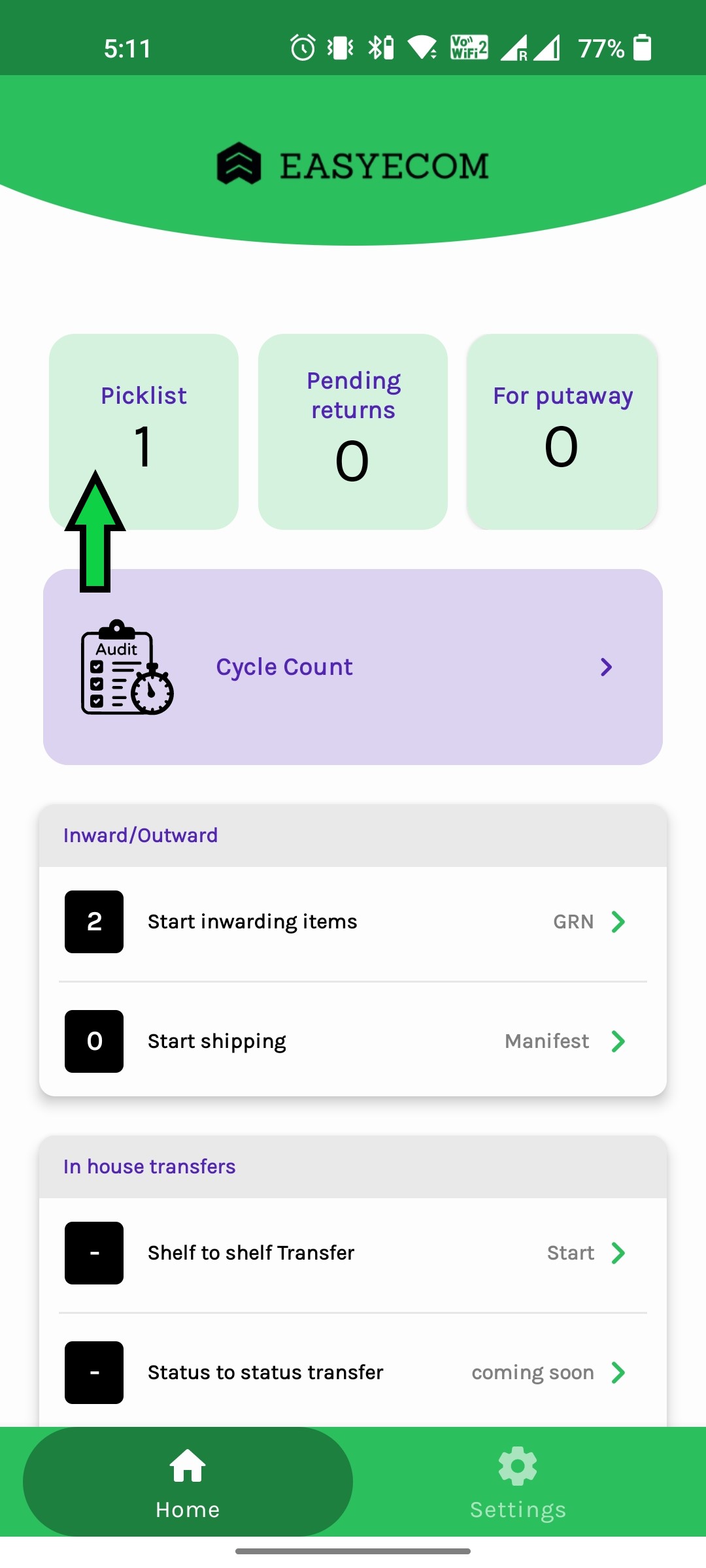 All the picklists assigned to you will be shown in the "Assigned Picklists" section. In case your warehouse team has not assigned picklists user-wise, you can view all the picklists in "All picklists" section.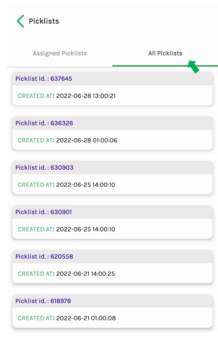 STEP 2:
Select a
batch order picklist you want to pick. After selecting picklist, all the inventory items recorded in the batch will be visible.
STEP 3: Pick the inventory items at your warehouse and scan it.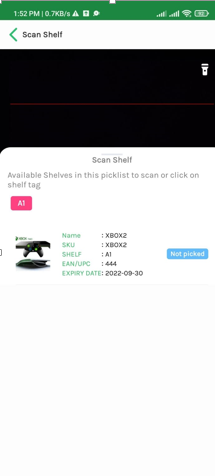 To ensure that you pick all products, the app will display the total count of inventory items that are scanned.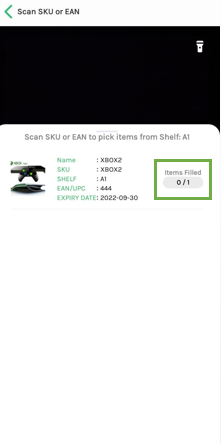 STEP 4: Confirmation

Once all the items are picked, you can confirm the order.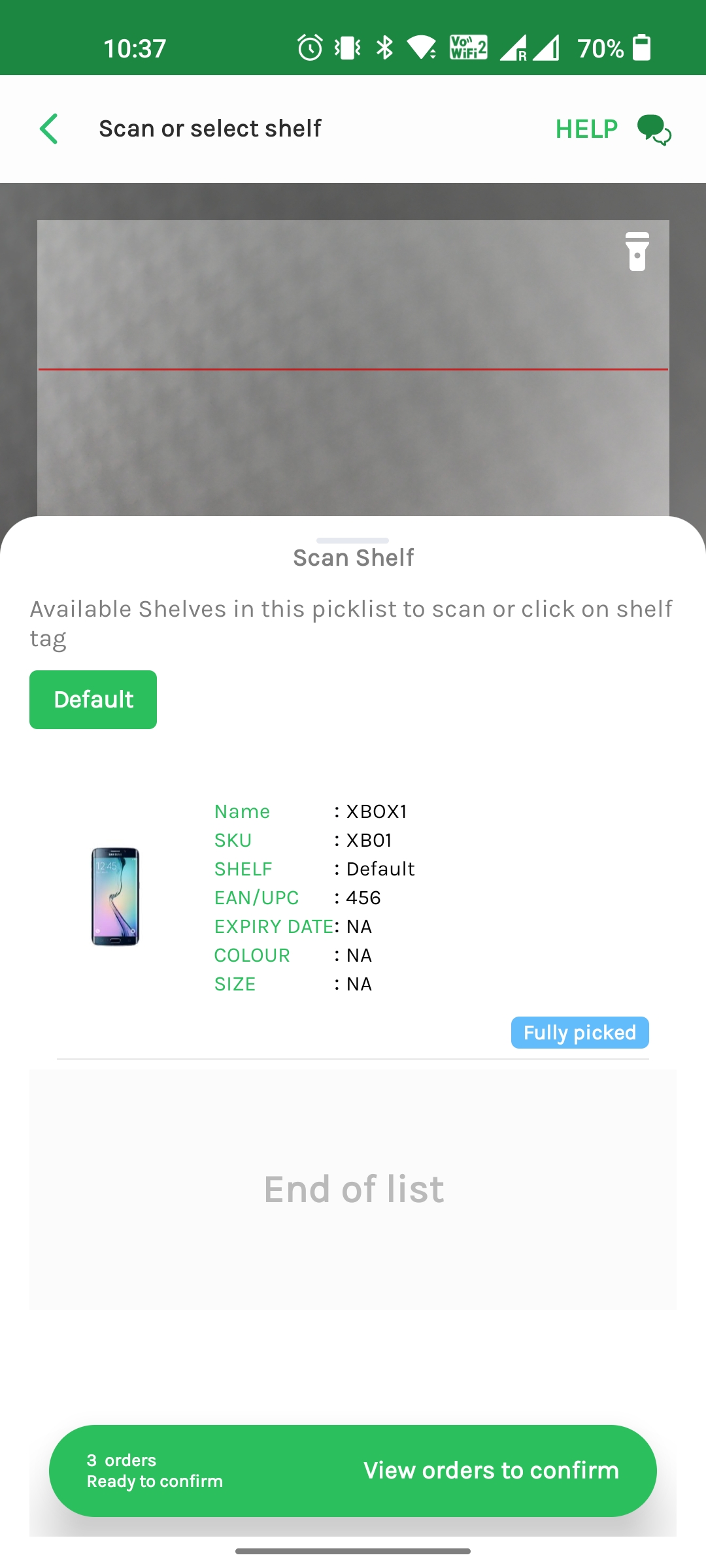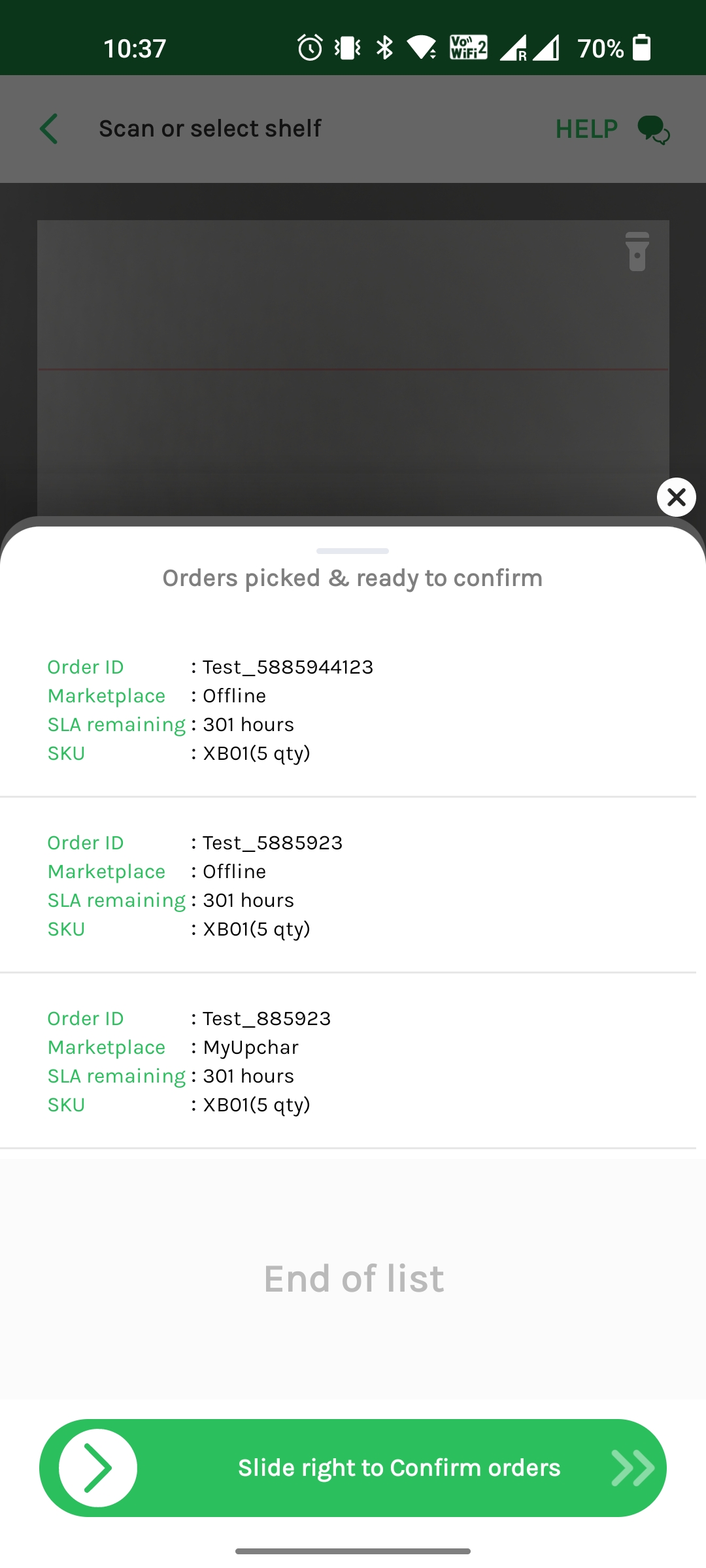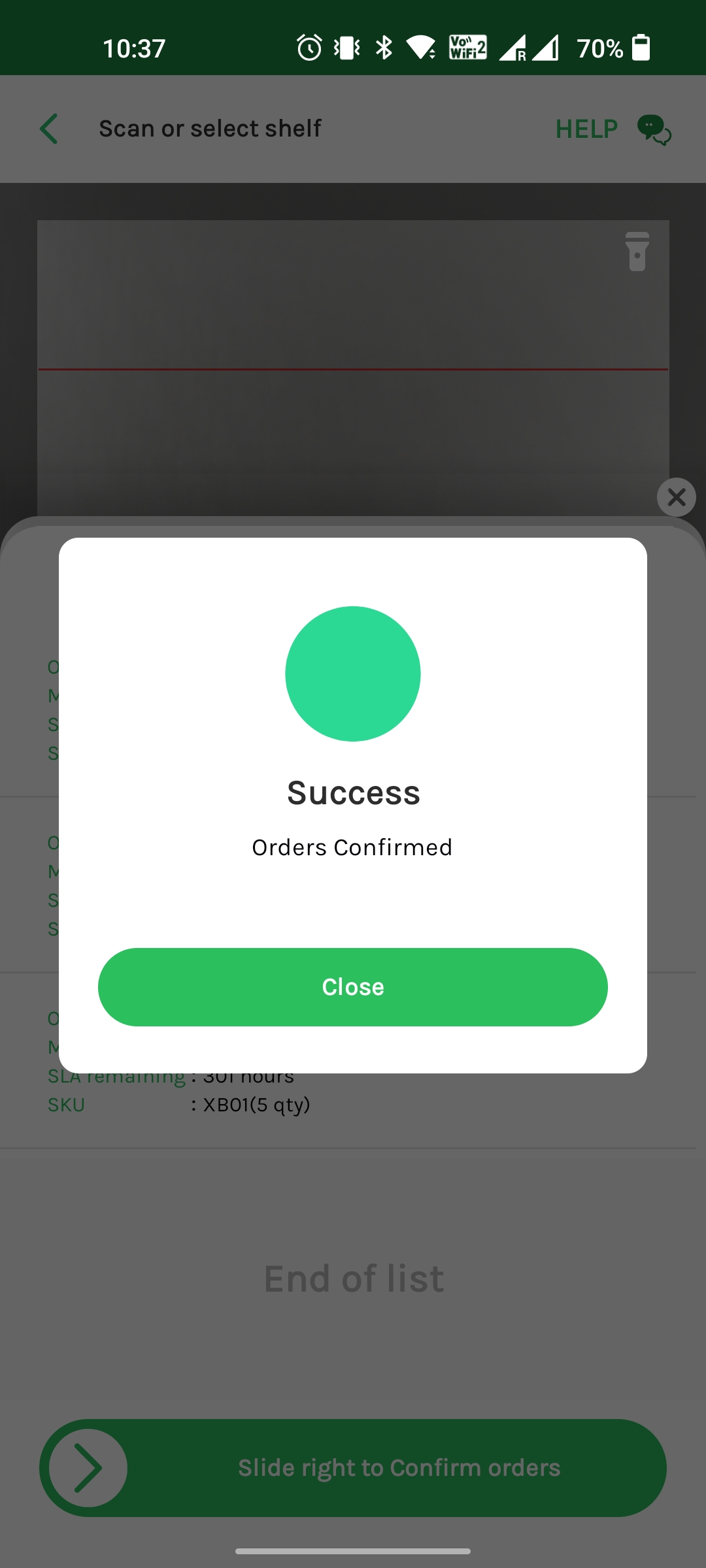 Put qty against the reasons and mark short picked.

1.
Whenever the user short picks(partially picks) the intended SKU after selecting the bin, the user will be presented with a button at the bottom though which he can mark the picklist as short picked for the given SKU.
2.
Upon confirming the short pick the system will search for the SKU on other bins and upon finding them, will show the bin name in the bin list from where the picker can pick the item.
Representation in Order batches page:
Whether the picklist is marked as short-picked or not – also reflects on the order batches page.
If you click on the short-picked quantity (0 in this case), it will take you to the reports dashboard where you can download the "Short picking report" to see the details of the short-picking.
Short-picking report: