Username: Enter your Omnirio Login E-mail.

Password: Enter your Omnirio account password.

Location-ID:

Login to your Omnirio Account and Follow the below Steps: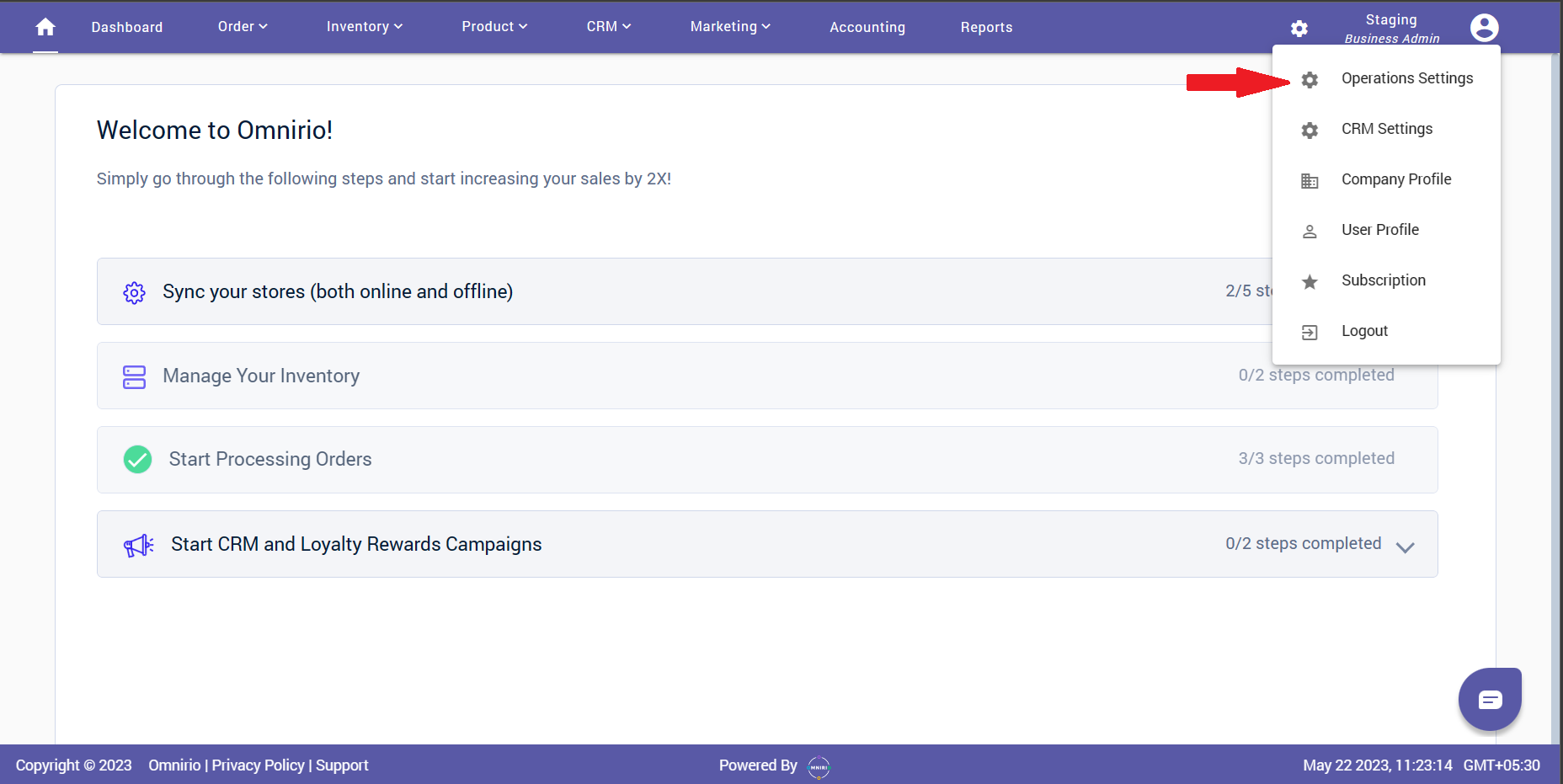 Below Window will appear:

Right click and select Inspect Element: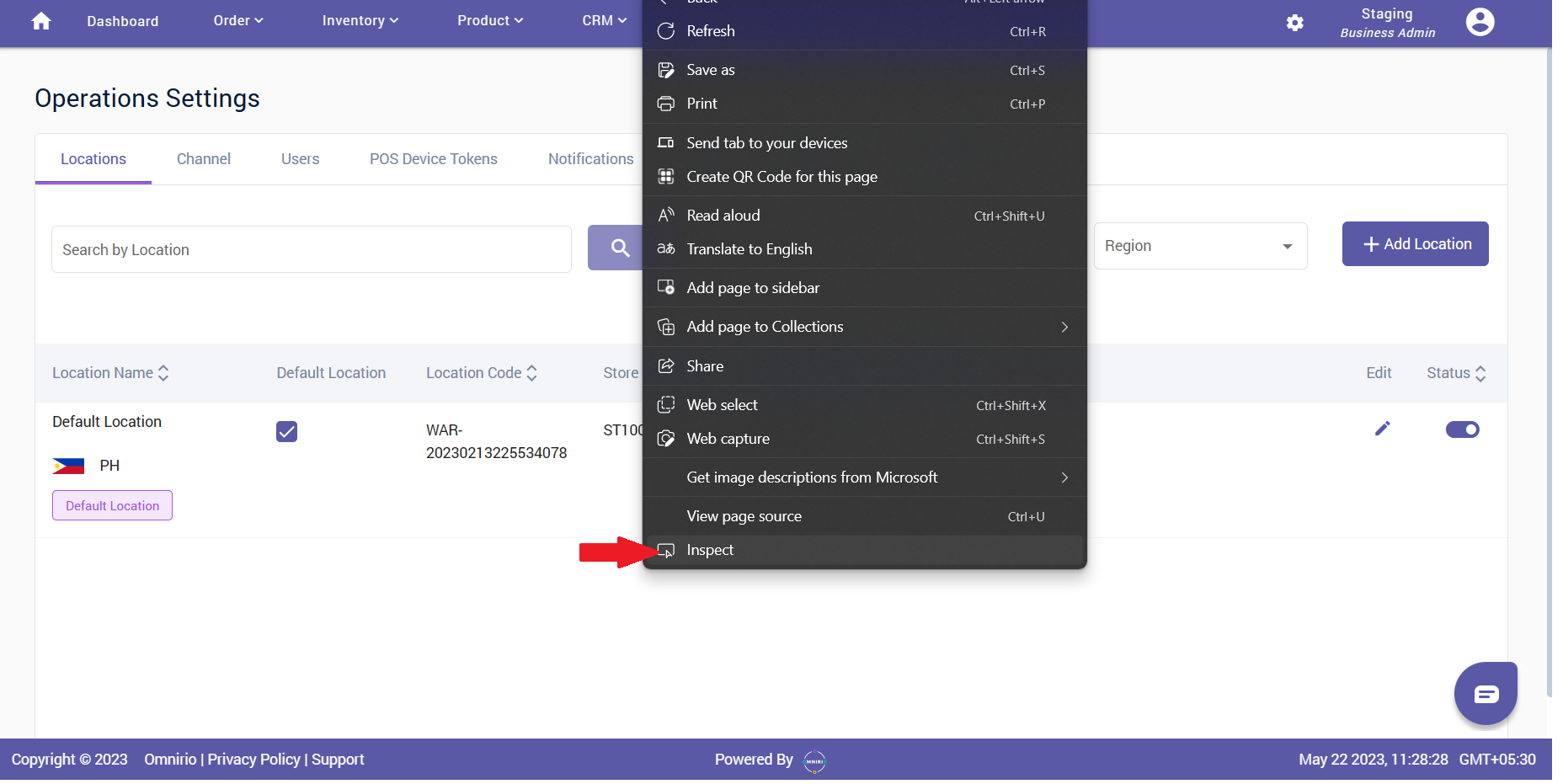 The Below tab will open,

Now go to the Network tab in the new inspect Element tab.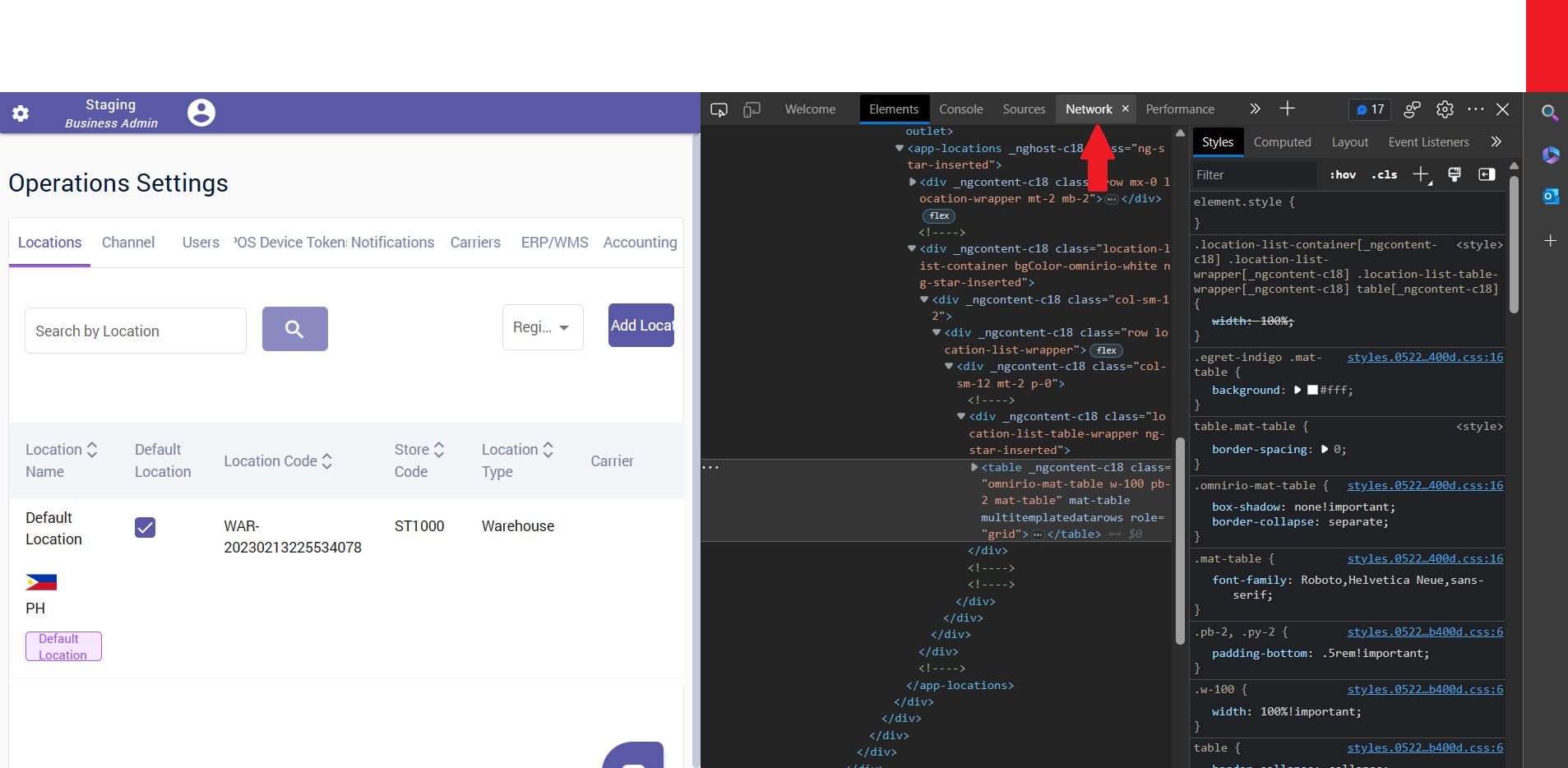 Refresh the Page and you will Find the Below Window:

Select
get_seller_store_list
from the Name column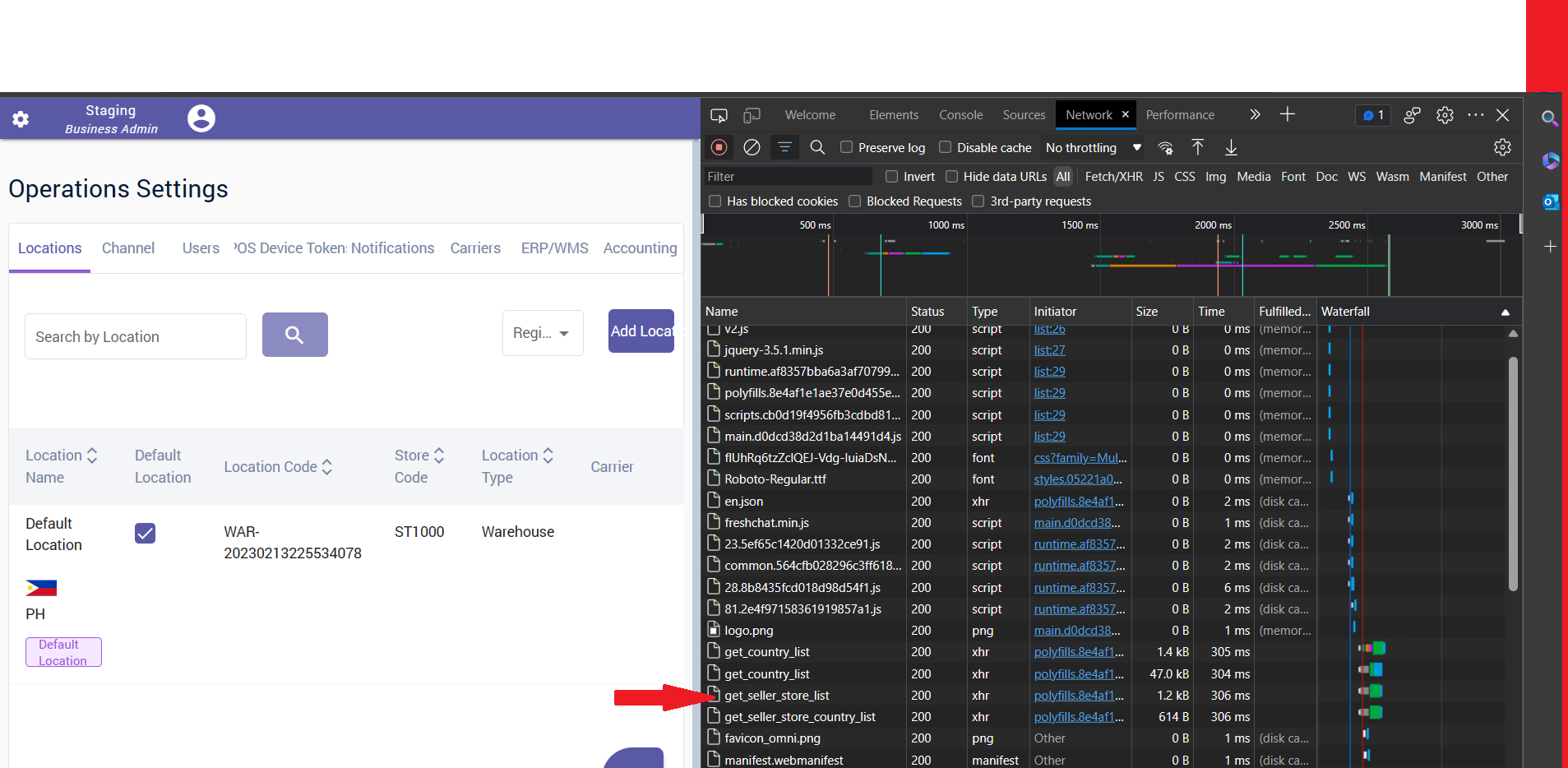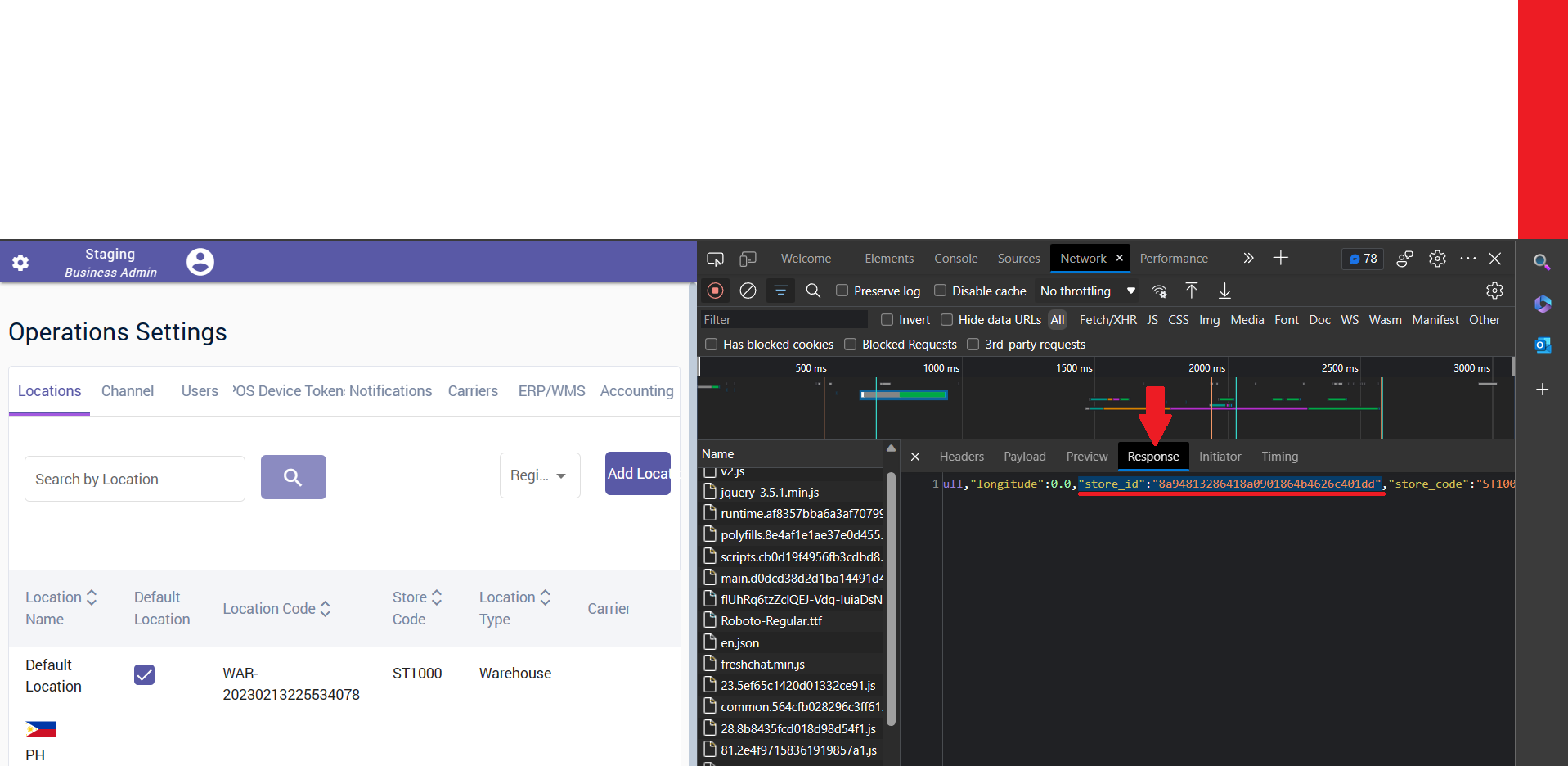 Go to the Response Tab as directed in the Image below and select the Store ID in the given JSON format

The Store ID will need to be entered as the Location ID in the Add channel Column.
After entering all the details, click on "Add channel".
You have now successfully integrated Omnirio with EasyEcom.