Dashboard: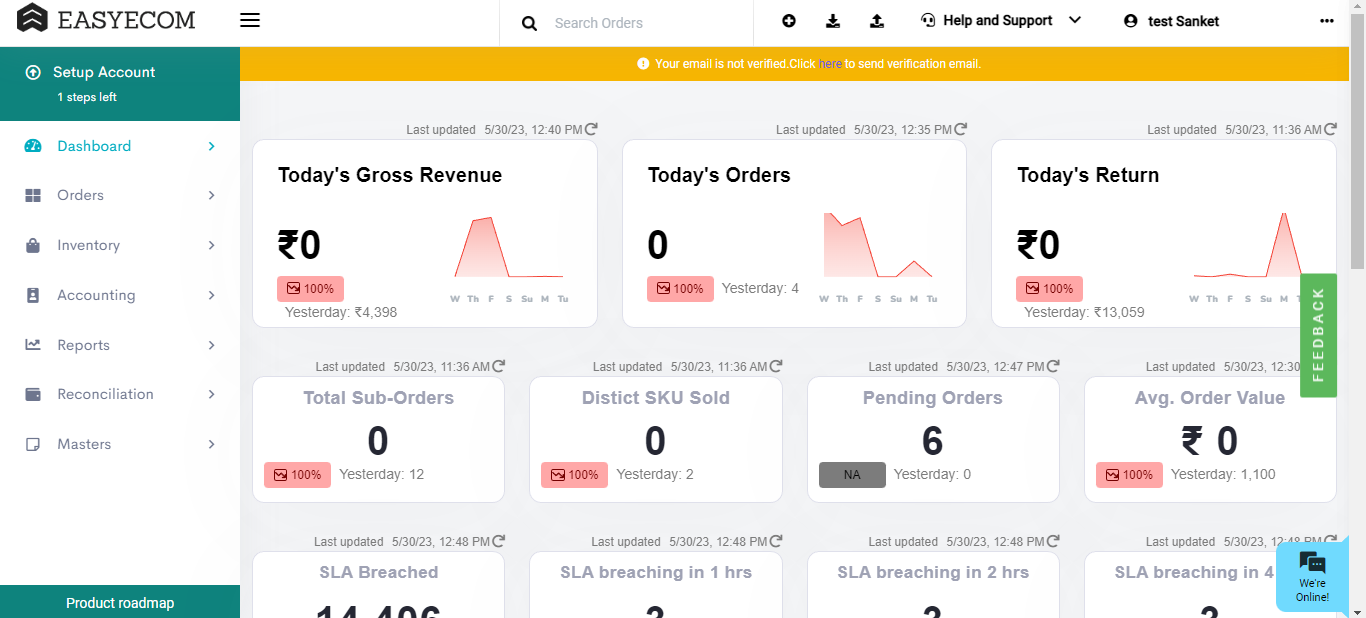 Tag:

This tag represents the percentage change in the value as compared to yesterday's value. A red tag means a decrease in value and a green tag means an increase in value.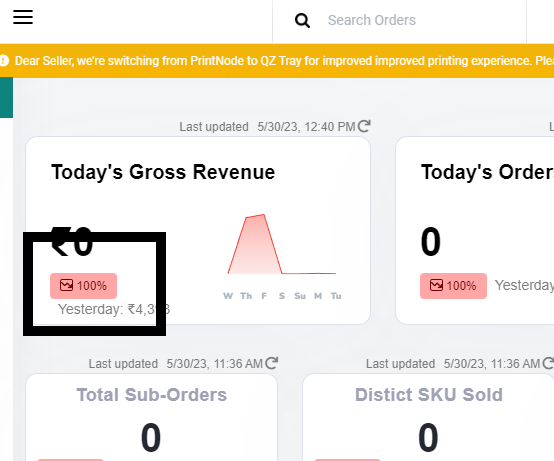 Explanation of the cards:
Today's Gross Revenue-
This card shows today's gross revenue
including cancellations. This is the sum of all the orders' invoices.
Today's Orders-

This card shows the total number of orders that were imported in EE today including
cancellations.
Today's Return-

This card shows the sum of the invoice value of the total marked returns for the day.

Total suborders-

This card displays today's total sub-orders.

Distinct SKU sold-

This card shows the count of unique SKUs sold through orders today.

Pending Orders-

These are pending orders that are yet to be confirmed on the marketplace.

Average Order Value-

This card shows the average order value of all the orders sold in the present day.

SLA Breached-

The count of today's SLA breached orders. On click of it, you will be navigated to the order page where you can see the orders that were breached.

SLA Breaching in 1, 2 and 4 hours-

These cards show all the orders which will breach their SLA in the next 1, 2 and 4 hours.

Today's Sales by Category-

This card shows the top 5 category-wise d
istribution of the orders for the present day.
Today's Top Products-

This card shows today's top 5 products ordered by the customers.

Account Health and Alerts-

This section displays the failed marketplace connectors and the orders which contain SKUs that are un-mapped.
s revenue data for 1 week. Monday to Sunday.